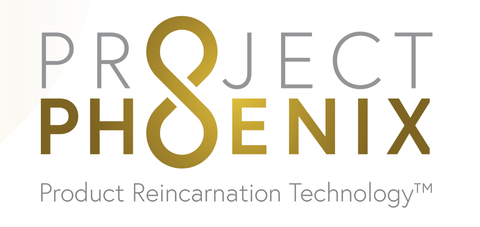 As it is known, Phoenix Project8 – or PP8 – is a facility where discarded waste materials are "reincarnated" into profitable goods in high demand: carbon black, fuel, electricity, or even brand-new original product. All these products are high-quality goods, pure enough that don't need additional processing, and in high demand. In other words, they can be sold on the market immediately, for the full market price.
Since PRT uses waste or garbage as an input material or a"fuel", the process is very profitable.
PP8 is a tangible project with known facts. Contracts for input and output materials are already signed, so there is also no guessing if the market will accept this technology.



Project Phoenix8 as the Latest Business Model
Mass investments will be possible through the digital currency ecosystem with a huge difference: anybody will be able to participate via »digital stock exchange« by buying crypto tokens, called "PP8 coins".
The PP8 coins are the first of its kind because they are based on so-called "
cryptangible economy
". "I think this is the future; a marriage between tangible business and digital currencies. Many companies and even countries want to have their own digital coin. We went a step further. We don't want to issue some digital coin, based on software or hopes and wishes," said Roberto Hroval, the founder and the chairman of a PP8 Corporation Ltd., UK, "but a coin that is based on real business with all known facts. As you know, start-ups face two big problems. The first is either they will be able to fulfill the promise from the business plan or white paper. This is kind of obvious. But there is another one, equally important: will the market accept their solution and be willing to pay for it?"
Roberto Hroval expressed that all future-oriented businesses with good solutions and high added value are qualified for "cryptangible economy". He especially exposed artificial intelligence (AI), robotics, medicine, transportation, and energy sectors.
"If such projects are issued by crypto coins, the whole crypto industry will profit from them. But most importantly, contributors will have to chance to make some good money," said Hroval.
Therefore, there is an immense potential for everyone to profit financially from the technologies of the future. Project Phoenix8 can be a great pioneer, showing other businesses what is possible and where the advantages of "cryptangible economy" lie.
Saving the planet from any plastic waste, making a profit and supporting the greenest facilities – this is the sweet spot where the magic happens.
The other important thing is that Project Phoenix8 and its PP8 coin will not be based on security token, as is common practice today, but solemnly on a utility token. That way, the project won't be able to have even the slightest connection with financial malversation, nor financial instruments.
"We will offer our goods on the market and our investors will be able to change tokens for our products – carbon black of diesel fuel – if they want to. Tokens are commodities, goods as well, so this is a clear process. Of course, the investors will be able to sell their tokens on a digital exchange as they like, and when they like," told
Roberto Hroval
, the mastermind behind the Project Phoenix8.
With mass-scale participation in the PP8 project and spreading facilities across the globe, we can be sure we will witness a new wave of industry. Revised, friendly to the planet and, most of all, long-lasting by its functions: getting rid of waste, producing materials and curing the planet of waste crisis.